SANTIC VIC SOCKS
---
---
---
Share this product:
Santic Vic Men Women Cycling Socks Free Size
Long-lasting cycling socks are designed for riding training or multi-day bike tours, with an 80% nylon fabric delivering breathability, comfort, abrasion resistance, and quick-drying qualities.
DETAILS:
Wide side elastic socks for a comfortable fit.

The high elastic breathable mesh on the instep absorbs moisture and wicks away perspiration, keeping it dry.

Seamless stitching reduces skin irritation.

Provide stability after Y-shape heel.

High-density weave on the soles of the feet cushions exercise pressure.

80% Nylon, 17% Polypropylene, 3% Spandex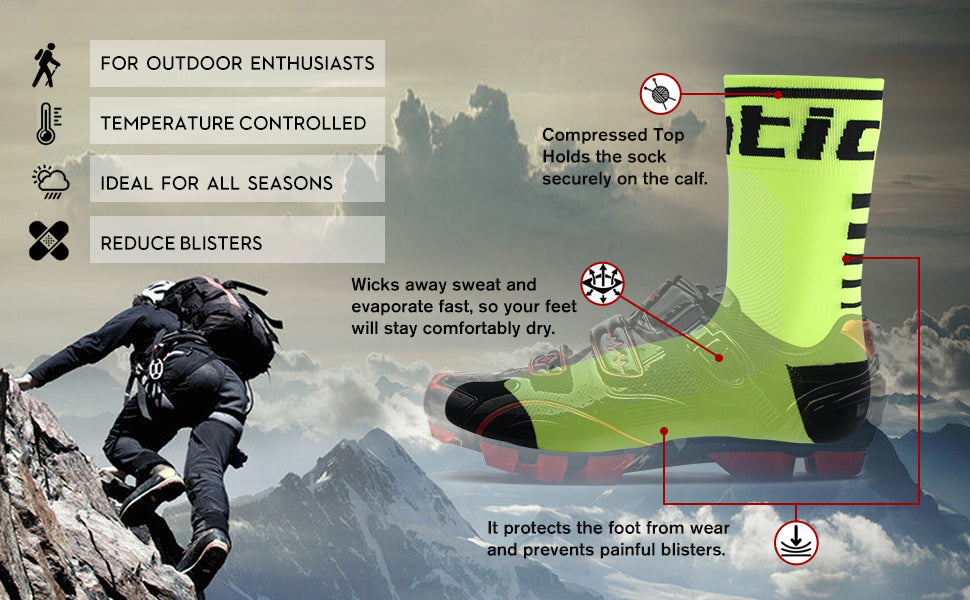 SIZE/FIT GUIDE FOR WOMEN AND MEN
This guide is intend to find the perfect cycling gear for you. Providing the comfiest and more subtle styling kits to you is our goal. Before you ordering, please consult the below size guide and select a tailor-made fit kit for yourselves. 
Note:  The national standard body type classification code is: Y (thin) A (normal) B (fat) C             (obese) 
Size charts are intended to be guidelines only. Fit may be dependent on your personal preference, body type and structure. The cutting of Santic's garment is the normal human body design, if you need extra sizes, we can provide you with customized services.