TIME XPRESSO 7 RT1R PEDAL
---
---
---
Share this product:
DESCRIPTION
The XPRESSO 7 is a great value as it is the only pedal in the XPRESSO line to use a carbon body. The hollow steel axle is light and durable at the same time. The Iclic system is pre-opened design, making clipping in super easy. The XPRESSO 7 features carbon blade tension adjustment, a low stack height, and an oversized platform for pedaling efficiency and comfort.

FEATURES
-Great value for proven performance.
-Fast and easy cleat engagement.
-Low stack height for clearance.
-Carbon body for light weight.
-Cleats included with all pedal purchases.


ICLIC
ICLIC Technology (TIME Sport patent) makes clipping off the starting line or off the stop light easy. Our patented pre-opened pedal engagement system allows easy, secure engagement every time. Clipping out pre-opens the system for the next step in. All XPRO and XPRESSO road pedals feature ICLIC technology.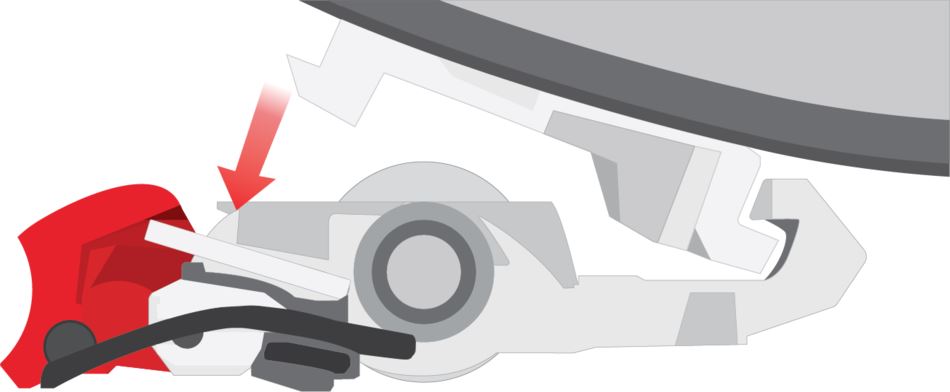 SPECIFICATIONS
COLOR (PEDAL): Black
POWER MEASUREMENT: Not Compatible
BODY COMPONENT: Carbon-filled
CLEATS: ICLIC
PEDAL STACK HEIGHT: 13.5mm
ANGULAR FREEDOM: +5° to -5° with free cleats, 0° with fixed cleats
CONTACT SURFACE AREA: 700 mm2
DISTANCE PEDAL SPINDLE / CRANK ARM: 53mm
LATERAL FREEDOM: 2.5 mm with free cleats, 0 with the fixed cleats
RELEASE ANGLE: 16° with free cleats
TENSION: 3 different settings of carbon blade
THREADING: 9/16 - 20 inch
ACCESSORIES: ICLIC free foot cleats
INTENDED USE: Road
BEARINGS: Steel
WEIGHT (G): 99
WEIGHT BASED ON: per pedal